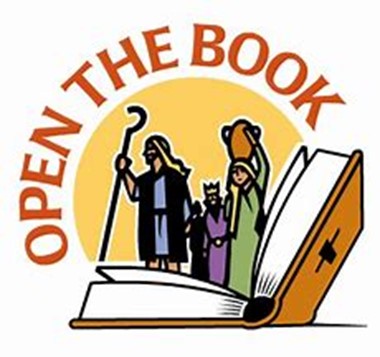 Open the Book
As a way of keeping in touch with our lovely Open the Book volunteers the pupils in school have made them cards. Pupils in Oak class wrote a poem for the card, whilst Cedar class pupils created some bright, colourful designs.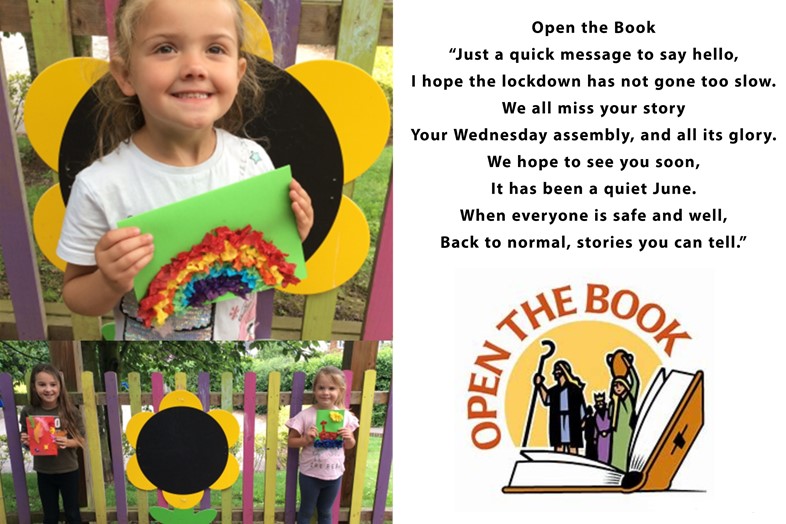 The children were delighted to receive some replies from the Open the Book team: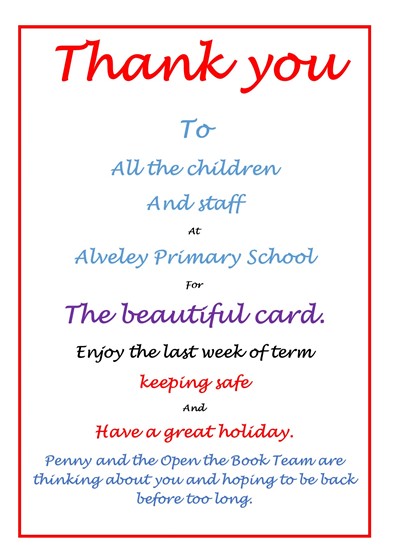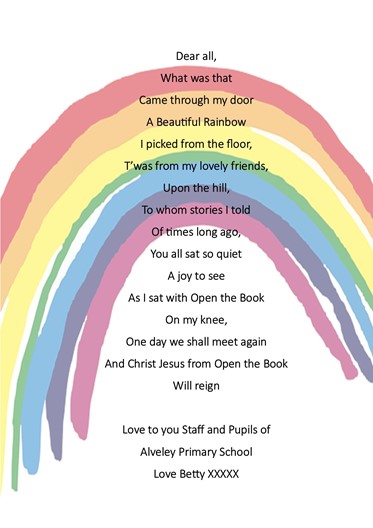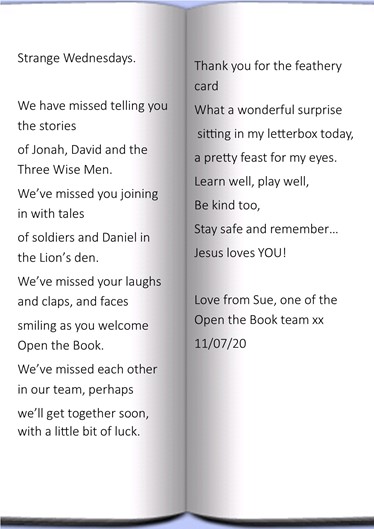 Dear Children of Alveley Primary School,
I was so please to receive your lovely card and poem. Thank you!
In fact, I was so impressed that I thought I would put pen to paper and send you a poem in return. I hope you like it. I have tried to copy the style of your own….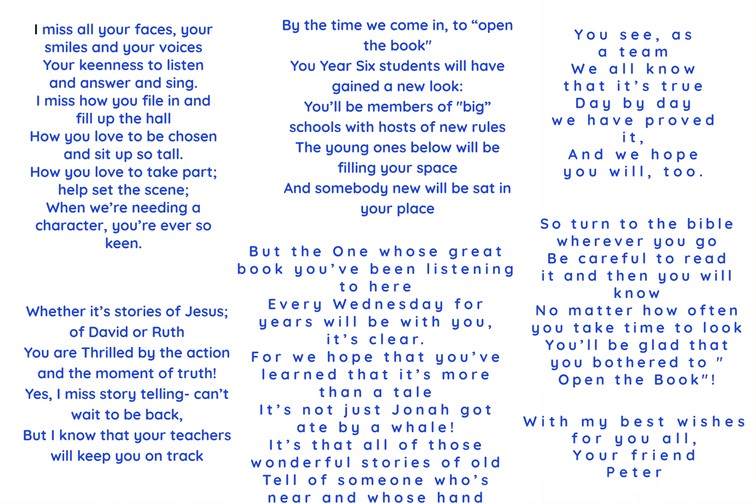 Date Published: 14 Jul 2020